Harnessing the tool of imagination
When seeking more harmony in your life and your relationships, in your personal happiness and external engagement, do you feel as though what you're looking for is within your reach? Do you believe, or, should we say, realize, that you have the ability to create the life you want?
We are all currently in a space of shift and change, inside and out. We know it, we feel it and we see it. The chaos that comes with change can feel like a speedbump in our journey to create.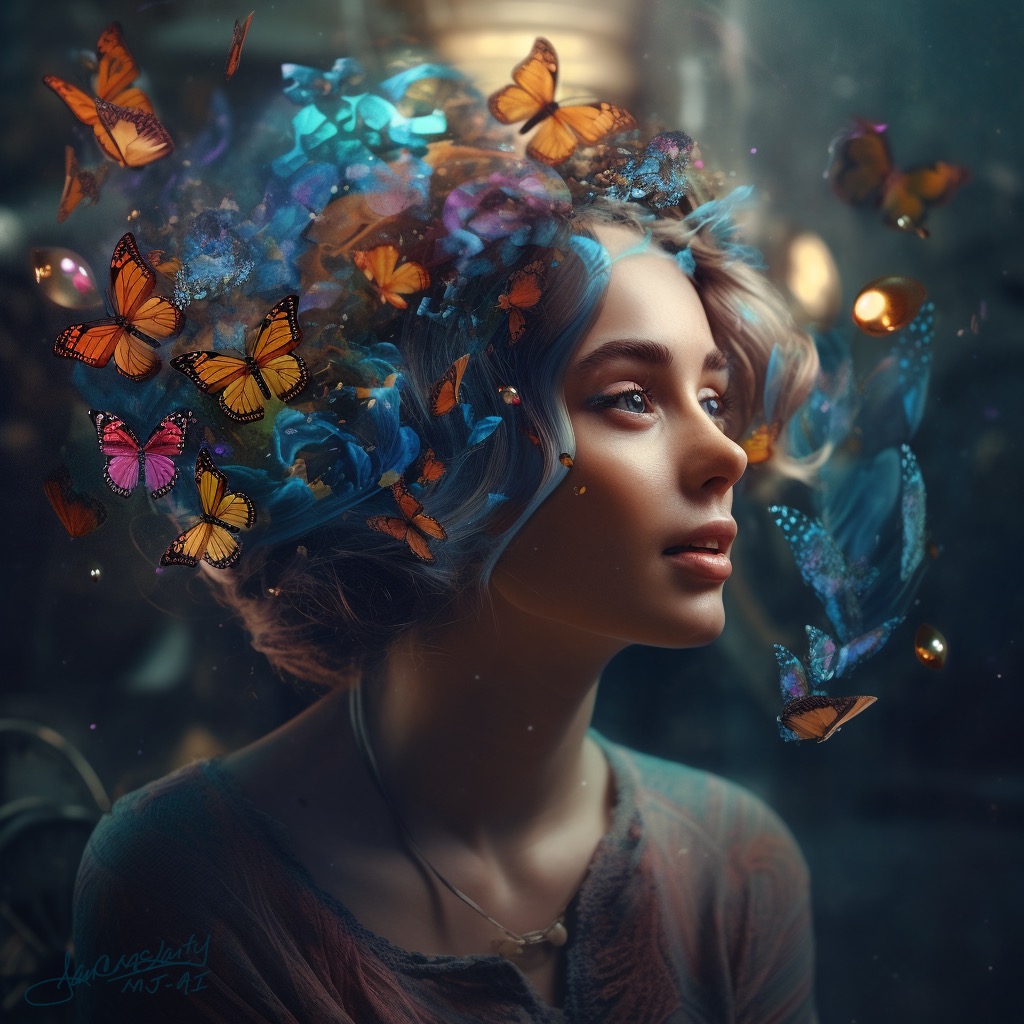 So, how can we effectively weave our energy, our hopes and dreams, our thoughts and emotions, into what we see emerging out of the disruption of the last few years?
Here's the simple answer: by using the power of your imagination.
Simple does not always mean easy. As children, many of us experienced brilliant, vivid imaginations only to have them dampened or modified in some way to fit in. Many of us were taught that believing in or even living in our own imaginative world was dangerous. The adults in our lives who counseled hiding colorful thoughts were only trying to protect us; nevertheless, the limitations were set.
This crisis of lack of imagination has allowed us to live in a space of 'witness' for far too long. It's time to unseat those limitations and dedicate time to nurturing, rediscovering and expanding your imagination. This powerful tool within all of us has the capability to draw creativity out of the chaos of change in which we are all living.
How do I start developing my imagination?
You probably already have — surely you have been playing with this on some level throughout your life. For example, you might feel satisfied and happy when you express yourself by choosing a piece of furniture or article of clothing that is unique, that you love. Yes, that's engaging imagination creatively. You saw it, you imagined it in your life, now here it is. It makes you happy. You see the result of what you wanted reflected externally. Now, what would happen if you followed that impulse to imagine what you want as far as you could, all the way into looking directly at the bigger picture: What do you want for your world?
This process starts with each of us having to actually determine what we want. Again, sounds simple; again, it might not be easy. There is a critical level of lack of imagination in our world right now, and yet it is the single most important tool that will help free us from some of the logjams that we constantly witness and often unconsciously participate in. The 'What if?' moment of thought is a break in your own limitations. Follow that stream and you will help seed a new reality that so many are looking for right now.
Intention: The breakfast of champions for your imagination
Feeding your imagination is just as important as feeding your physical body. Yes, it is. So let's take our time in March to develop, nourish and reset our imaginations by thinking and being intentional. Practice awareness, visit and revisit the information being delivered to you through your senses and how that external feedback aligns with what it is you want to create from within.
Start Here:
What can you imagine for yourself and for your world that would bring you happiness? Better yet, what can you imagine that would make you terrifically happy but sounds completely impossible? Ditch the limiting thoughts that the logical part of your mind keeps presenting and take back the power your imagination has. Think about this for ten minutes each day.
Give yourself an imagination break from the reality that blows a whistle whenever you dream a bigger dream. Start to put yourself into your dreams more completely. Imagine yourself living your dreams. Flow your dreams out into the world, imagining others joining you. That's an easy way to resurrect a dimmed-down imagination. And, who knows what you will dream up. No one. Not even you — until you give it the attention, intention, and time it needs to thrive again.
This is fun, right? We look forward to playing with you in your world of pure imagination.
Learn more tools for how to create the life you want in Level One.
Level 1
Getting Started
Images are AI generated with prompts crafted by artist Jan C. McLarty, fellow Mastering Alchemy member.